Last Tuesday and Wednesday Beth Murphy came into our 6th classes and taught us how to weave with willow.She showed us different types of Willow.She also showed us how to make a small Christmas Tree.
Step 1:
She gave us a thick piece of Willow to start our frame. We made a triangle with the Willow.
Step 2: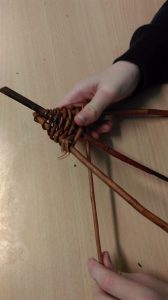 We used thin Willow to make the top of the tree by weaving it around the frame and trunk of the tree.
Step 3:
We used new willow to continue the tree and add colour.
Step 4:
We used buff willow to complete the tree.
Step 5:
When we finished, Beth helped trim the tree. We decorated our trees with ribbon.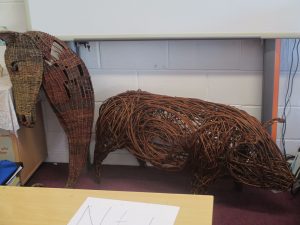 Beth showed us a video about willow weaving and some of here pieces.
We enjoyed it and we would like to do it again.