On Friday the 2nd of June, the student council held a bake sale in the school. Everyone from junior infants to sixth class were invited to bake some tasty treats for the school to enjoy. The older classes from second class up to sixth class went to the PE hall to buy some goodies to bring home. The small hall was used by junior infants to first class to get their cakes.
There were all sorts of food at the bake sale ranging from cookies to brownies and even rocky road! Overall, we raised exactly €2300 for goalposts and other yard and sensory room equipment. Many thanks to all the students who bought the baked goods, and to all the members of the student council, and teachers who organised a very successful day.
And a special thanks to Dylan Thomas, a fourth class pupil who donated €1 to make the total an even €2300!
By Lottie McLaughlin and James O'Brien, 4th class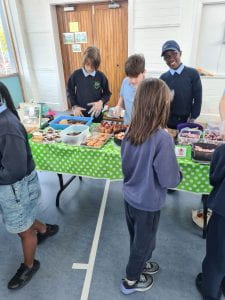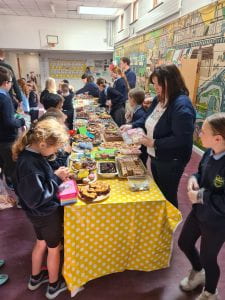 ---