Happy St. Patrick's Day to you all from the Wednesday Band at Sallins National School!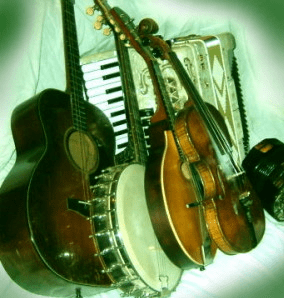 Last Wednesday when the band met for after school rehearsal, it had been decided that the in-school Seachtain na Gaeilge concerts and Céilí would not be held on the Thursday or Friday. This was an important and necessary decision made in light of the Covid-19 situation. We came up with the idea to hold an impromptu concert and Ms. Hennessy recorded our performances!
And now… Specially for St. Patrick's Day 2020…
Mountains of Pomeroy March
Éamonn na Chnoic
Dirty Old Town
Foggy Dew followed by The Minstrel Boy
The Minstrel Boy
Walshe's Hornpipe: The Lunch-timers! Well done!
The Rookery Reel: The Lunch-timers:
All of us again!
Sweeney's Polka & Kerry Polka
Tóg Amach Mé: Thanks to Mr. McDonnell for teaching us this one!
Míle Buíochas Banna Ceoil!
Tosóimid ag seinm ceoil le chéile arís tar éis na  Cásca.
---
One Response to "HAPPY ST. PATRICK'S DAY from Sallins School BAND"