We followed the recipe in LET'S COOK!
For the Berry Smoothie we need:
1 banana
Fresh raspberries and strawberries
Vanilla Extract
Milk
For the Yoghurt Smoothie we need:
1 banana
1 pear
Apple juice
Natural yoghurt
Runny honey
We started by chopping the fruits.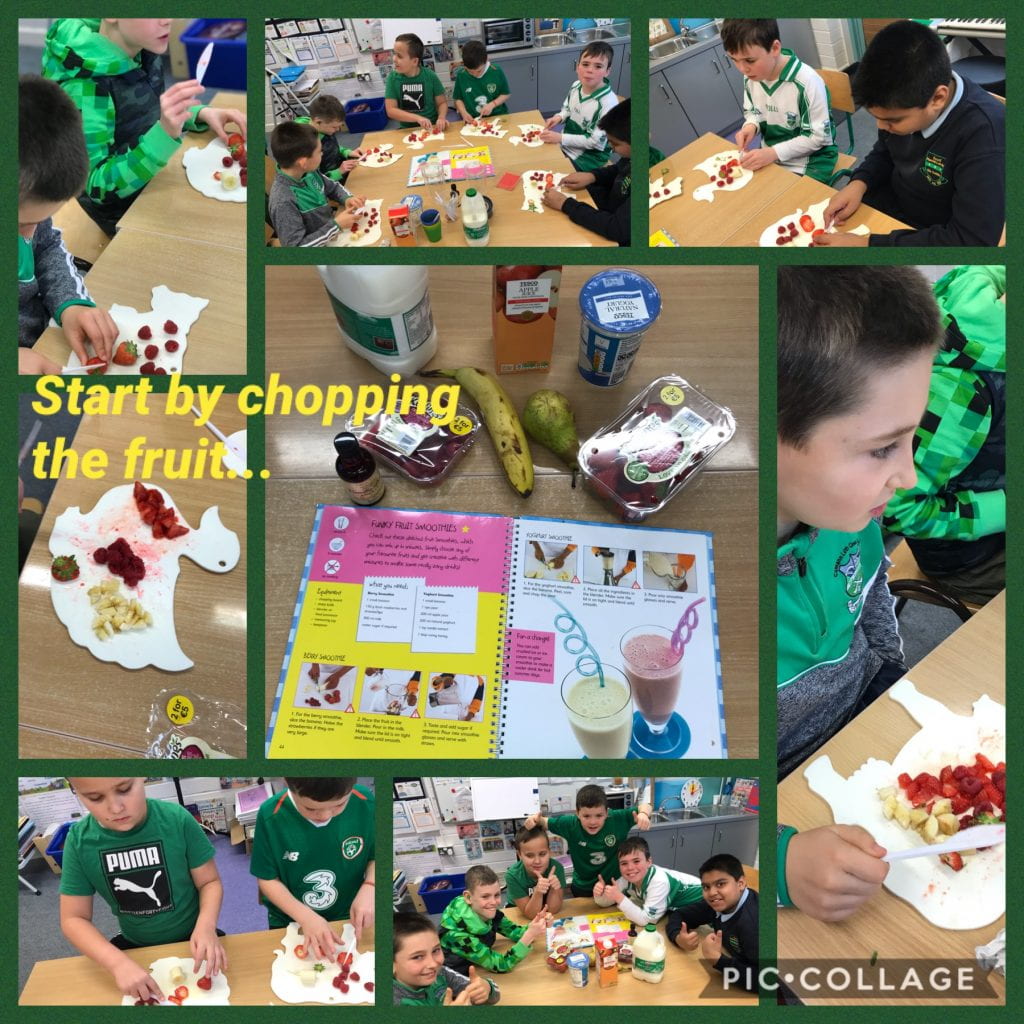 Next, we prepared two jugs: one with milk and vanilla and the other with yoghurt, apple juice and runny honey. Then we put the fruits into the two jugs. We took turns doing the jobs.
With the help of the adults we set up the BLENDER. It was really loud and we watched all the ingredients whiz and swirl together.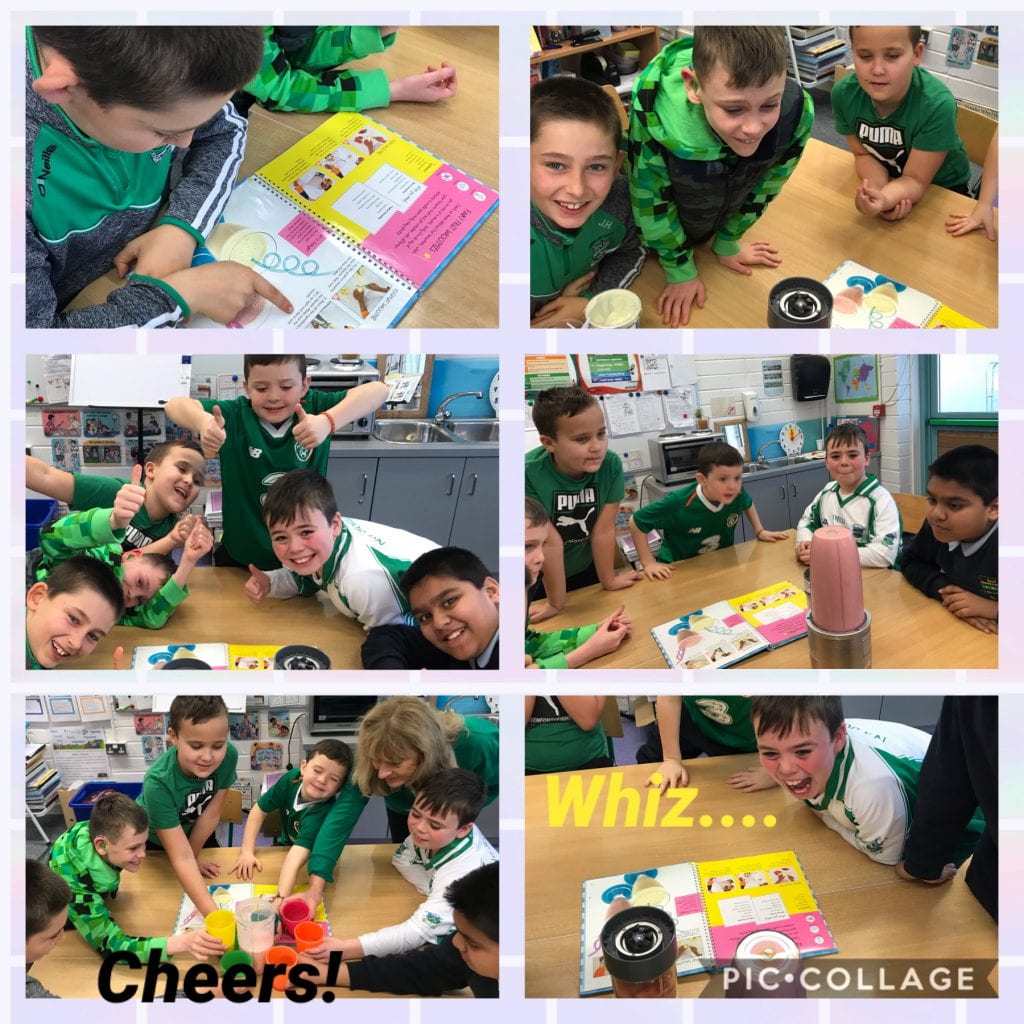 TASTING:
We tasted both smoothies. The milk smoothie was very smooth…. and the yoghurt smoohtie was really tangy!
We all picked our favourite. Then some of us mixed them together!
It doesn't have to be summer to enjoy smoothies with friends! Friday was a really wet day! We had all been out to the new all weather pitch in the rain! Bishop Denis blessed and opened the pitch.
Cheers! We are celebrating in Room 18!
Try these yummie smoothies at home.
---