Today we gathered all the ingredients and things we need to make FRENCH TOAST. We decided to call it "Friendship Toast". You can visit this website and you can follow our picture collages of how we worked together to make Friendship Toast! Try it at home. It's YUM!
We needed:
4 eggs
2 cap fulls of vanilla extract
A small jug of milk
Slices of bread
Butter for frying
STEP 1: Mix the eggs, vanilla and milk….
STEP 2: Cut the bread shapes and dip soak them in the egg mixture.
STEP 3; Fry and serve! Bon Appetite!
For serving we had: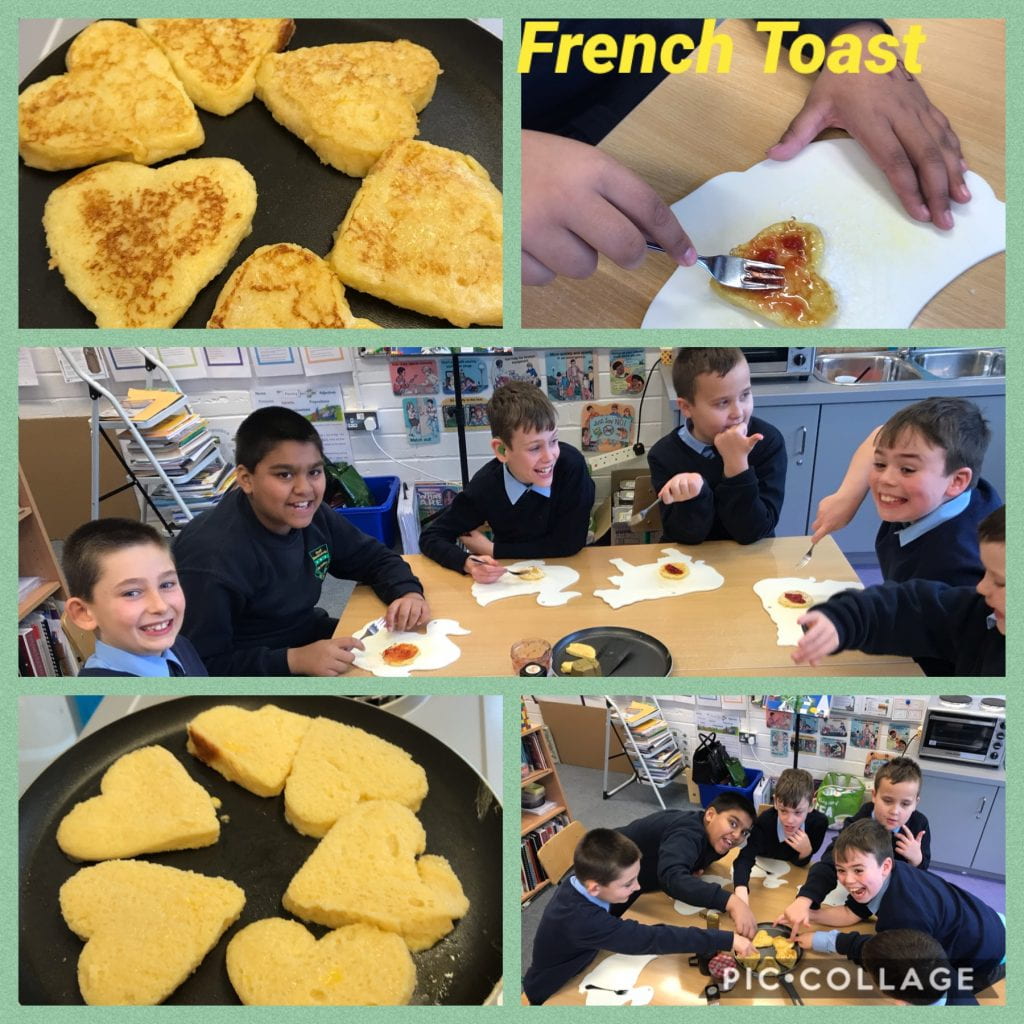 ENJOY!
Please comment on our recipe!
See you next time
3rd Class: Room 18