Over the past few weeks the Friday Group have been meeting to cook and blog for you some warm snacks to cheer everyone up on the cold winter days.
On Friday last week some of us met to share Hot chocolate and freshly backed brioche.
This week we all met to grill mini Pitta Pizzas from The Book of Children's Foods: Lorna Rhodes.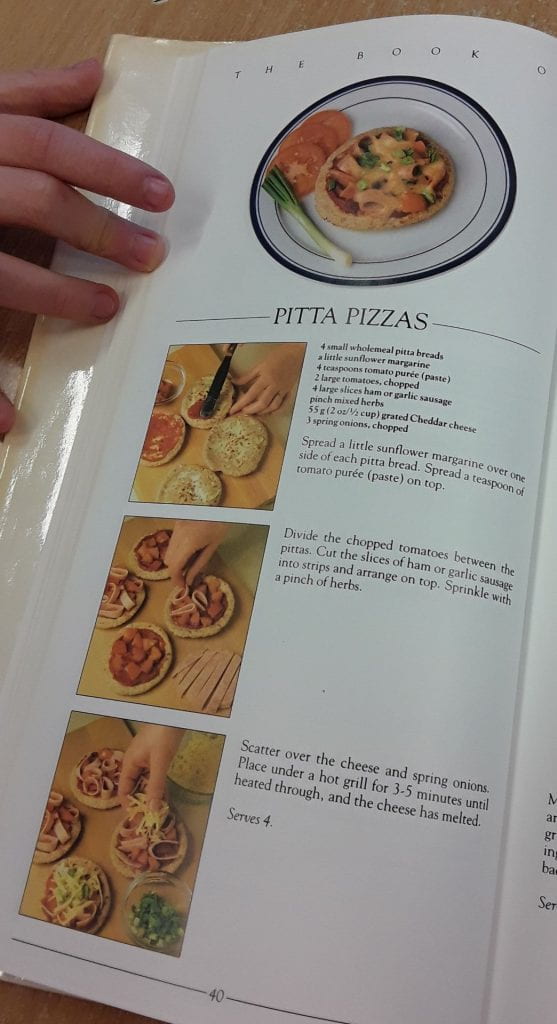 This is a step by guide that we followed to make our Pitta Pizzas! They were delicious. We each picked the toppings we liked. Some of us don't eat meat so we knew to pick the toppings best for us.
TRY THESE PITTA PIZZAS AT HOME….. SO EASY TO MAKE AND DELICIOUS!
Last week some of us were at the Jui-Jitsu while the rest of us met in Room 18. We made hot chocolate and we baked Brioche.
We saved brioche for our friends who were having their turn at the sport. We had our sport turn earlier in the day. Bon Apetite.
Hot Chocolate and Brioche! Warming snack on a cold day!
---