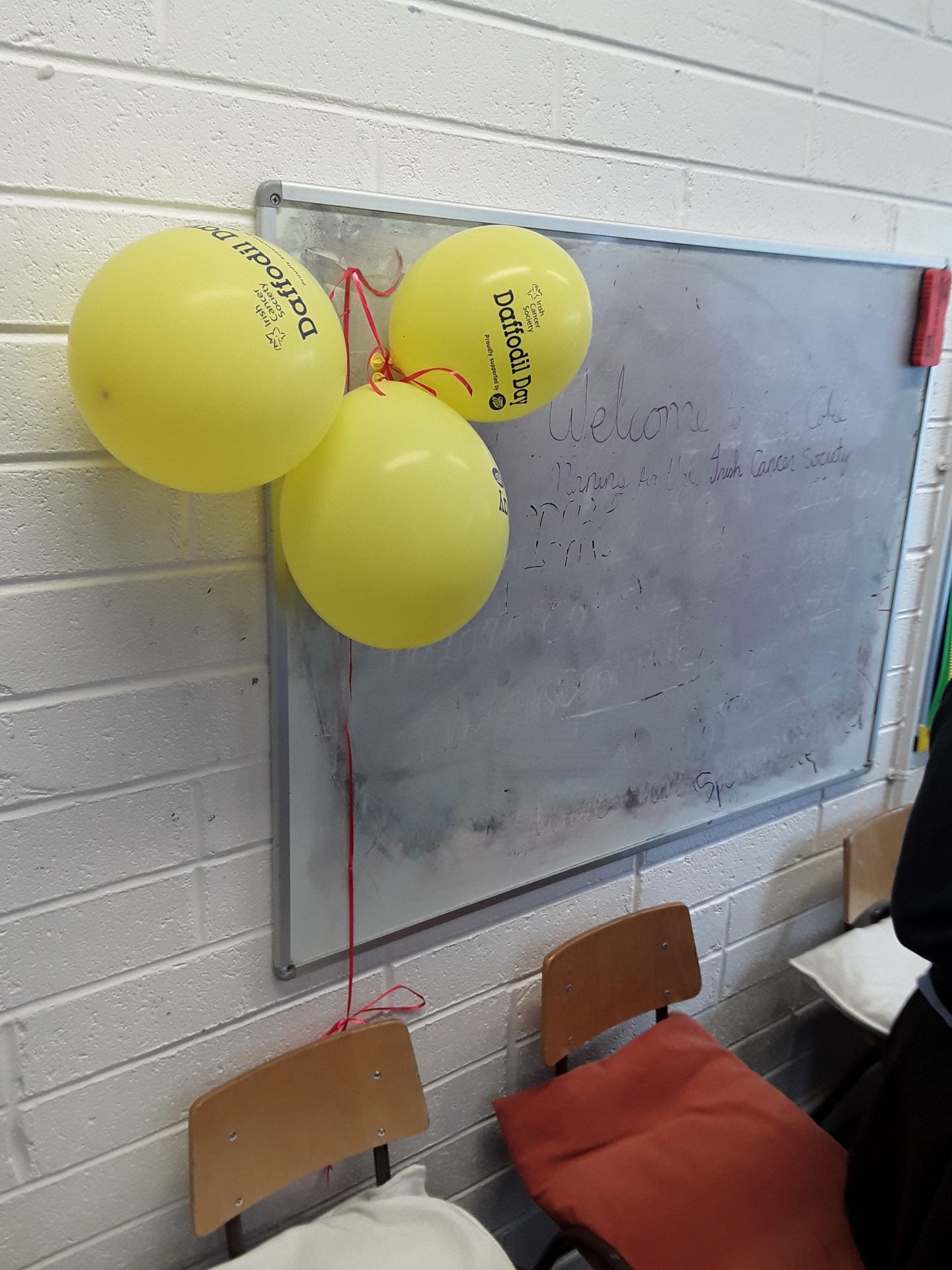 On Friday 22nd of March,We hosted a coffee morning in Ms. O'Connor's room in aid of the Irish Cancer Society. If anyone wanted to come along for a treat and a drink, they would need to donate a minimum of 1 euro . These are some of the things we baked; Rice Krispie buns, Flapjacks and decorated digestive biscuits.
We counted the donated money and people donated a total of €143.20 which  is a great amount and we did not expect to get this much. Each and every penny will help those in need .
The Coffee Morning was a great success! Thank you to all who participated!
Go raibh míle maith agaibh go léir!
From Róisín, Caoimhe, Bailey and Aaron!
---